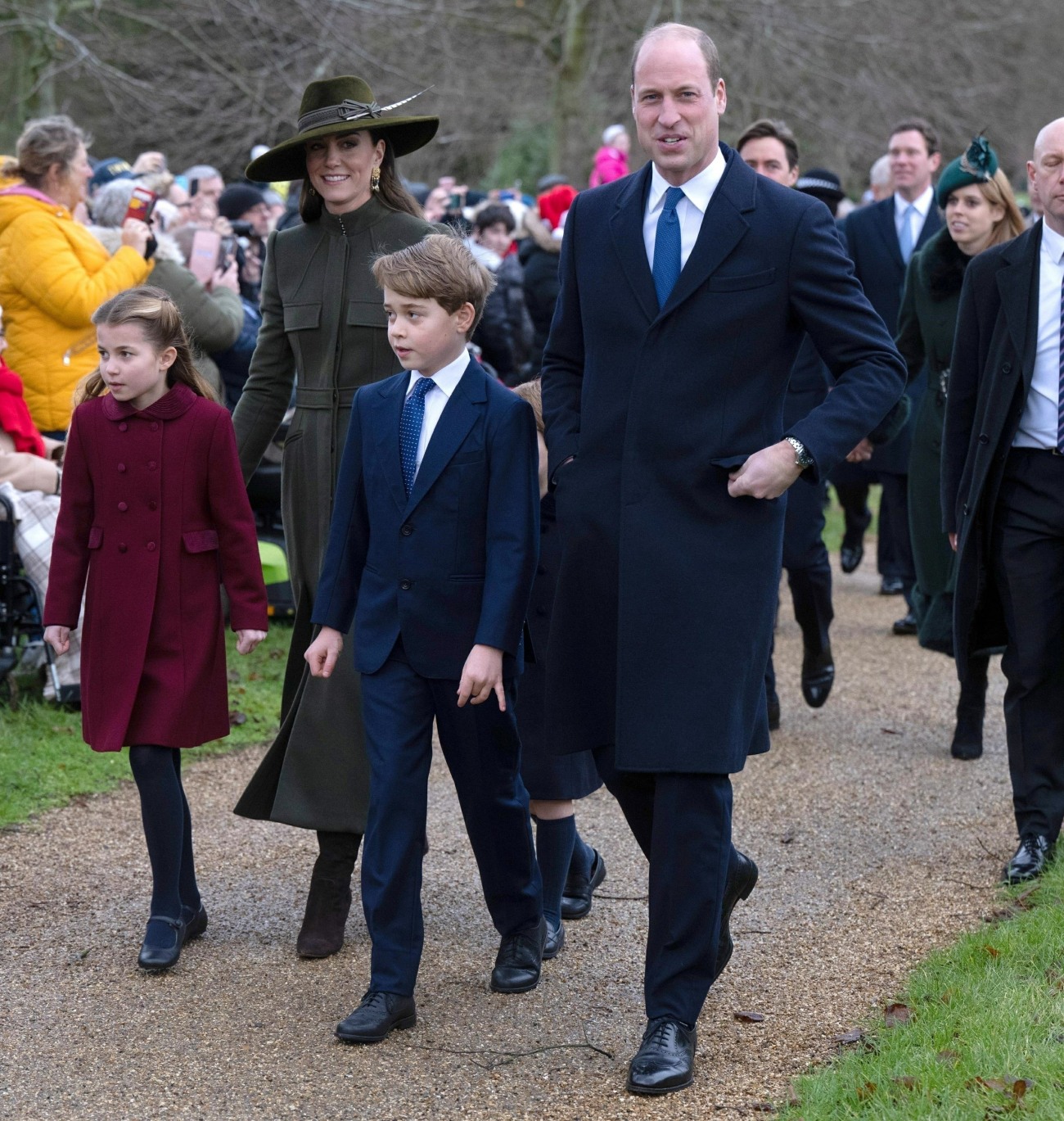 Over the weekend, Roya Nikkhah at the Times published one of the most unhinged lies ever, from the same publication which brought us "the Duchess of Sussex bullied Kensington Palace staffers, we promise!" Nikkhah's "sources" – which she claimed were "friends of the Sussexes" – said that Prince Harry and Meghan wanted an invitation to spend Christmas at Sandringham with the Windsors, but an invitation had not been forthcoming because the Windsors couldn't trust the Sussexes not to "leak" things. You know, like the palace briefed Roya about Harry "snubbing" a birthday party invite, only Harry went on the record to call it a lie. This whole psychodrama of the past week – the birthday phone call leaks, the stuff about the Sussexes wanting a Christmas invite – has been palace-driven. All of these stories are coming from inside Buckingham Palace and Kensington Palace, period, the end. Well, now the Daily Mail has an update, because of course they do. The Sussexes can't be invited because then William and Kate won't go to Sandringham!
Harry and Meghan may have said they'd accept a Christmas invitation to Sandringham, but it is unlikely they would be welcomed with open arms, insiders claimed last night. Following reports the Duke and Duchess of Sussex are keen to build bridges and would 'not decline' an offer to join His Majesty for the festive season, sources said the sudden 'love-bombing' from Montecito was 'bizarre'.

And yesterday a claim in the Sunday Times by 'friends of the Sussexes' that they want to 'change the state of play' and would 'readily accept' an invitation prompted one source to tell the Mail: 'It seems as if they are really doubling down on their reconciliation strategy.

'It's so bizarre to have behaved so badly, demanded an apology and an admission of 'guilt' — to no avail, I might add — from the family and now suggest they'll just waltz back in and allow bygones to be bygones if only someone would be good enough invite them.'

The insider pointed out the couple had invitations from both Queen Elizabeth and King Charles to join the family at Balmoral in the summer, but had chosen not to visit since 2018. They added: 'Which begs the question, why now? Is it something to do with the fact that some of their commercial deals, such as Spotify, have fallen around their ears and they have been subject to ridicule in the U.S. in shows such as South Park and Family Guy? Could it be that they have realised moaning about how awful being a member of the Royal Family is, isn't such a great strategy after all?'

The source noted that any invitation may not go down well with other senior royals, including the Prince of Wales, whose relationship with his younger brother is now non-existent. There was much chatter in royal circles yesterday as to whether the Waleses would even be present if Harry and Meghan were invited, suddenly finding Christmas with the Middleton family looking all the more appealing.

Another royal insider suggested to the Mail they thought the king would be more likely to invite Harry and Meghan to visit him in Scotland over the New Year, when the Waleses would be at Anmer Hall, their Norfolk country home. 'It would certainly have the advantage of killing two birds with one stone; extending an olive branch to one son without causing difficulty to the other,' they said.

'Christmas plans are normally nailed down by now as Sandringham isn't a particularly big place and there's not a lot of room for the entire extended family,' another source cautioned. 'It would be surprising for the Sussexes not to have received an invitation by now if there was going to be one. New Year in Scotland would be more likely. But as with anything to do with Harry and Meghan, let's face it, anything can happen.'
I'm starting to formulate a theory about how this storyline happened. My guess is that William is, as ever, incandescent with rage, this time about his father's obvious pleasure that the Sussexes got in touch on his birthday. Perhaps Charles pulled William aside at his birthday party and let William know that the Sussexes would get a real invitation to spend New Year's in Scotland or something like that. William then rage-briefed Roya (one of his favorites, and author of the infamous "The Other Brother" profile) about how the Sussexes were desperate for a Christmas invite, only to then go to the Mail and threaten to avoid Sandringham for Christmas. What's funny about that is that Will and Kate have no other options now – they can't spend Christmas in Bucklebury with Kate's grifter family. Carole and Michael are in hiding, they're broke, they're millions in debt, and most importantly, William doesn't want to be seen with them.
So, yeah, while the birthday-phone call stuff seemed to come straight from Buckingham Palace, this Christmas-invite storyline has a distant Peg energy. William is desperate to believe that the Sussexes want to visit because their California lives are struggling. The Sussexes are not struggling.