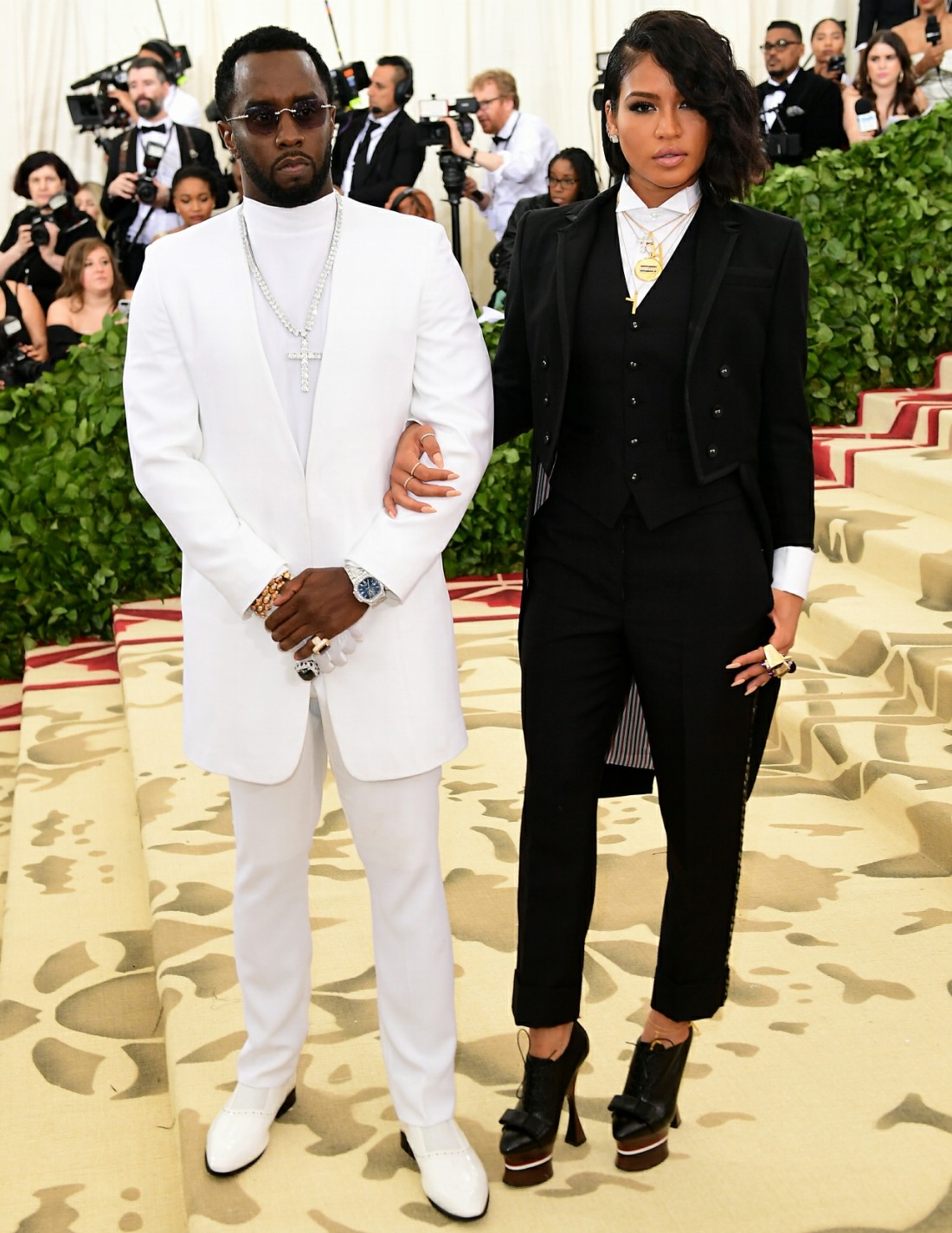 As soon as Cassie Ventura filed her lawsuit against Sean Combs in federal court last Thursday, everybody started spilling tea and putting the puzzle pieces together. For years, there were always rumors about Combs and how he treats women and what kind of degenerate sh-t he's up to. Cassie indicated several times that all was not well during the years they were together, as did the late Kim Porter. Still, I didn't know it would turn into a 35-page federal lawsuit alleging all manner of rape, trafficking, abuse, grooming and much more. Sean Combs was scared sh-tless, not simply because of Cassie's lawsuit, but how many other dominos might start to fall. Which is why Combs settled in a f–king hurry.
Sean Combs and the singer Cassie have reached a settlement just one day after she filed an explosive lawsuit accusing the hip-hop mogul of rape and numerous instances of physical abuse. The parties announced on Friday evening that they had reached an agreement to resolve the case, though they disclosed no details about the terms of the settlement.

"I have decided to resolve this matter amicably on terms that I have some level of control," Cassie, whose full name is Casandra Ventura, said in a statement. "I want to thank my family, fans and lawyers for their unwavering support."

In a statement, Mr. Combs said: "We have decided to resolve this matter amicably. I wish Cassie and her family all the best. Love."

For Mr. Combs, the settlement quickly shuts down what could have been a risky and potentially embarrassing process of legal discovery — in which reams of evidence are made public — and a possible trial. And Ms. Ventura, who has already aired her accusations through a public complaint, avoids a cross-examination by Mr. Combs's attorneys.

In a lawsuit that drew international attention, Ms. Ventura — who signed to Mr. Combs's Bad Boy label in 2005, when she was 19, and dated him for about a decade — accused Mr. Combs of what she said was years of beatings, controlling behavior and various forms of sexual abuse, including a rape. In response, a lawyer for Mr. Combs, Ben Brafman, said, "Mr. Combs vehemently denies these offensive and outrageous allegations."

According to Ms. Ventura's suit, which was filed on Thursday in Federal District Court in Manhattan, Mr. Combs assaulted her numerous times, leaving her bloodied and bruised; she said his employees sometimes took her to hotel rooms for days to recover out of the public eye.
There were only two ways this case would be resolved: a settlement or a huge court case which would end up as trial by media, with internet misogynists raking Cassie over the coals, all because she finally stood up to her abuser. I'm glad she settled and it must have been a pretty big check too. Like, eight figures, easily. Notice the language of both of their statements – while the settlement didn't include a public apology, Combs also didn't get to make another big denial. Still, I'm shocked that he settled so quickly. That means he A) has so much other sh-t he's trying to hide and/or B) he actually has smart lawyers and he listened to their advice to end this case asap.