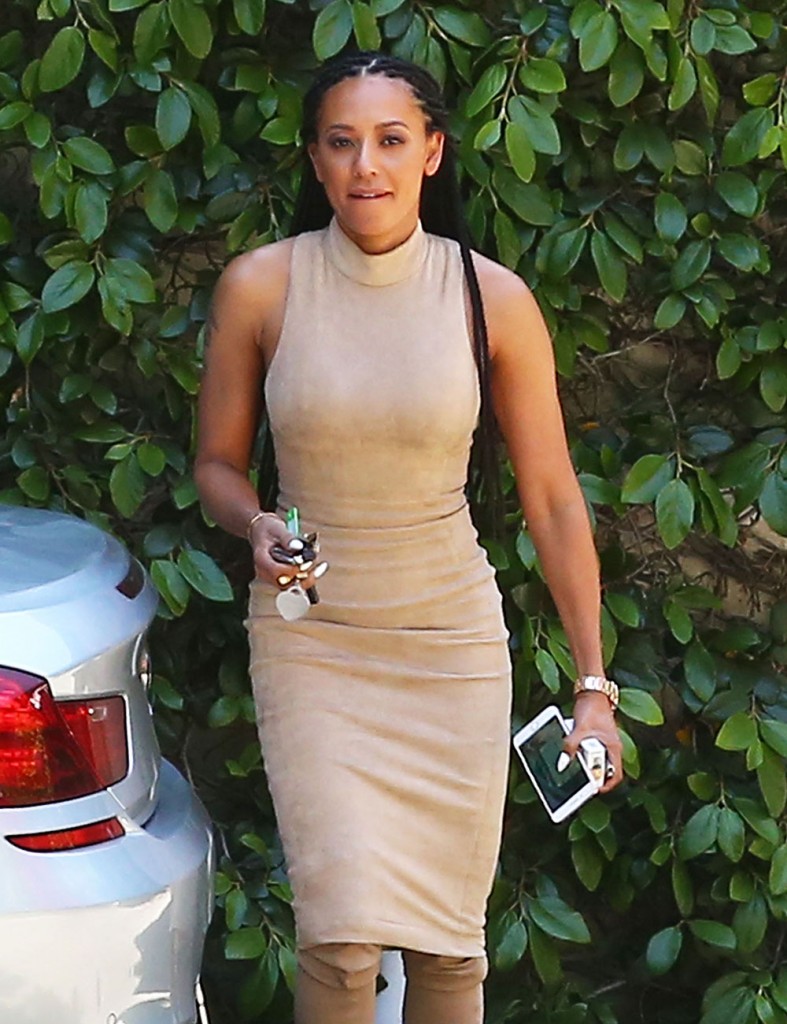 Mel B was papped going to her lawyer's office yesterday and this was obviously a tip since multiple outlets have these photos. That was smart of her, to put new photos out where she's looking good and keeping her head up high. (Although laying low or looking sad would also be completely understandable.) She's standing up for herself after all the horrific things she went through, and the word is out about Stephen. Stephen has issued a statement through his lawyer refuting Mel's very detailed claims about specific incidents of abuse, for which she has documented injures. She was granted a restraining order against Stephen and he has been ordered to leave their home. In true abuser form, Stephen accuses Mel of making everything up because of course he's doing that. I don't want to give too many lines to his complete bullsh-t but here is some of it, with more on TMZ:
When the degree to which Ms. Brown has gone to create a false depiction of her marriage to Mr. Belafonte is uncovered, real victims and survivors of domestic violence and sexual abuse will be understandably offended, angry and upset.
[From TMZ]
So Mel isn't a "real" victim and her story is offensive to these "real" victims. This sounds so much like the way that Scientology refutes all the claims against them, by attacking the person and trying to make it about them instead. I wish that Stephen "Belafonte" would get sucked up by Scientology, but I digress, I would rather he spend significant time in jail. I shouldn't get my hopes up, but Stephen could still be incarcerated if the government decides to prosecute him on federal weapons charges. He's legally prohibited from owning a gun following his 2003 conviction for domestic violence against his ex, and yet he has one according to Mel and also Stephen's brother, both of whom would testify against him. ATF Agents raided Mel and Stephen's house over the weekend and while they did not find the gun, which he allegedly keeps in a lock box, they did find a shell casing and a bullet, and he's not allowed to have ammunition either. Fingers crossed that he'll be brought up on charges and that they'll stick.
There are plenty of other stories about this sad divorce, with TMZ reporting that Stephen would regularly get Mel drunk and then coerce her into having threesomes, the partners for which he'd pick out at the Playboy mansion. The Mirror is claiming that at least 20 of Mel and Stephen's threesome partners have lawyered up in anticipation that their sex tapes may be released, but I don't much trust The Mirror.
As for the 20 year-old German nanny whom Stephen impregnated, convinced to have an abortion and paid off, The Daily Mail found her Instagram and posted photos of her. I'm not going to link to that, but they also have a denial from the nanny's sister saying her sister was never pregnant by Stephen and that she didn't hear about the fighting at the house. Given what we've heard about Stephen, the young nanny was probably a victim too. I also fear for his kids. I checked his Instagram and his last post is a happy birthday video for Angel, who is ten and is the daughter of Mel and Eddie Murphy. Stephen calls her "my daughter." In Mel's request for a restraining order she details an incident this February where Stephen took her phone and texted Eddie Murphy's assistant, after which a meeting between Eddie and Angel was canceled. She also wrote that Stephen would regularly berate and demean her in front of her three children and that she would ask him if they could take it upstairs but he never would. "Sometimes he would even become louder until I capitulated to his particular demands."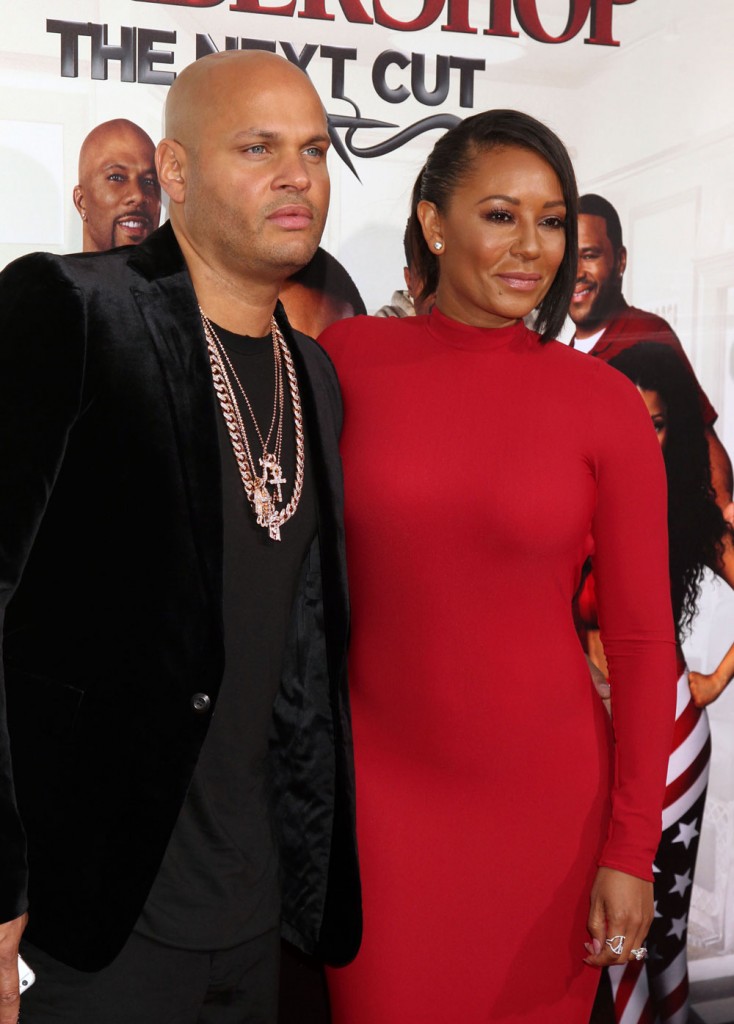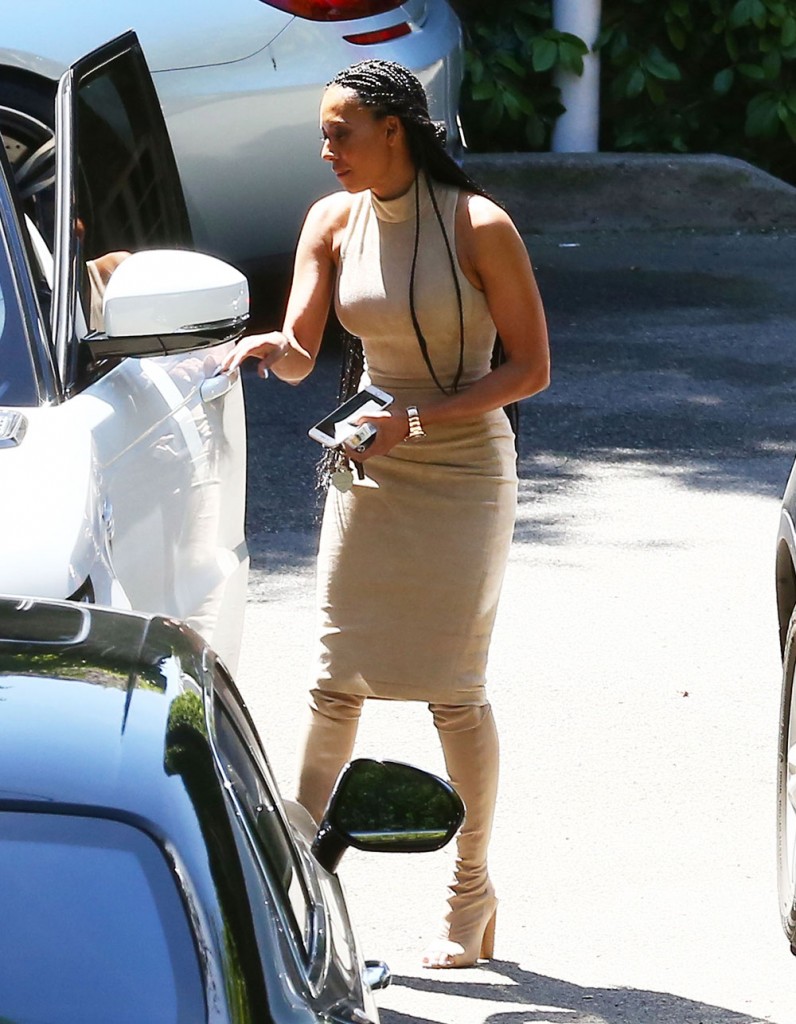 ?
A post shared by Mel B (@officialmelb) on Mar 13, 2017 at 8:40am PDT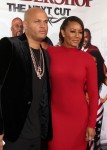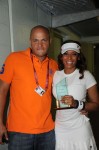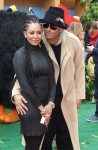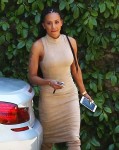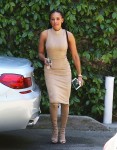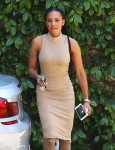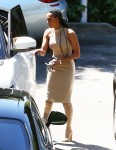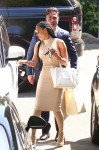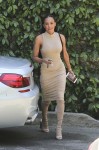 photos credit: FameFlynet and Pacific Coast News